Radio Head Retrofit
Ten years ago, Veritech Inc. got involved in their first Mass Transit related project, the development and delivery of three retrofit designs and production for the Narrow-banding of radio heads at NJ Transit. In response to an FCC mandate from 2004, NJ Transit was required to convert all of their public wide band radios and radio Heads from 25 Hz wide channels to 12.5 Hz wide channels. Three of the four OEM providers of radio heads at the time had no solution other than selling them brand new units at a considerably higher cost than the wide band equipment.
The sales team and engineers at Veritech brought their ingenuity and skills to bear on a retrofit kit concept and design which would allow NJ Transit radio shop technicians to convert the OEM units on site. Over a ten month period, we delivered three different designs with full production on 270 units saving NJ Transit over a half million dollars.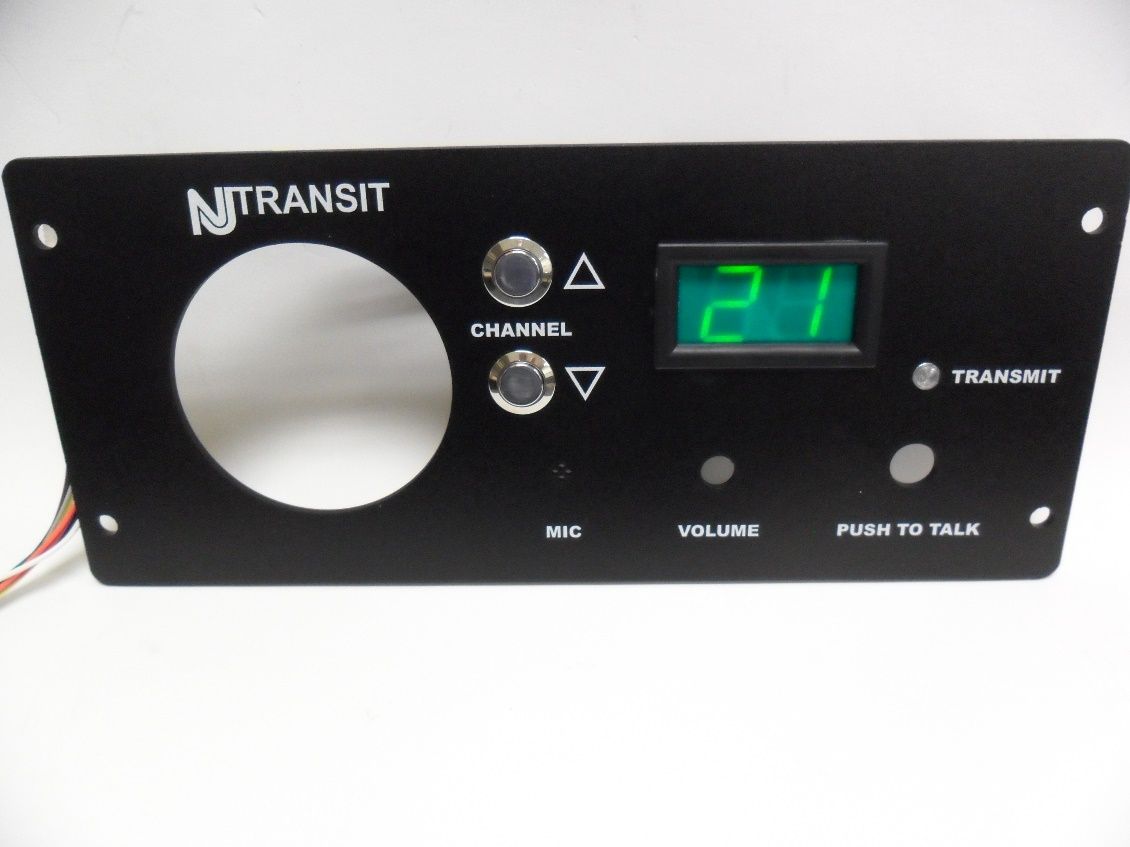 Rail Jumper Cable Tester
Back in 2011, we were asked to assess the in-house test device for rail jumper cables at NJ Transit. They seemed to be getting too many cables failing on trains after they had been tested on their testing device device. Also, they only had one test unit at their main rail maintenance facility so that cables from all of the outlying yards had to be trucked to one location. After analyzing the test unit, we found that it was passing cables that had damaged wires because they were only passing a very low current through for the continuity and shorts test.
By increasing the test current to a "breakage" test, our newly designed device would fail cables that had wire damage by fuzing the remaining conductors. Our VeriTranz Rail Jumper Cable Tester is a semi-automatic unit that could test the 27 pin, 480 HEP and DTN cables quickly and efficiently and allow for an external megohmmeter test for insulation resistance. New Jersey Transit now has eight of these units at various maintenance locations in their commuter rail system.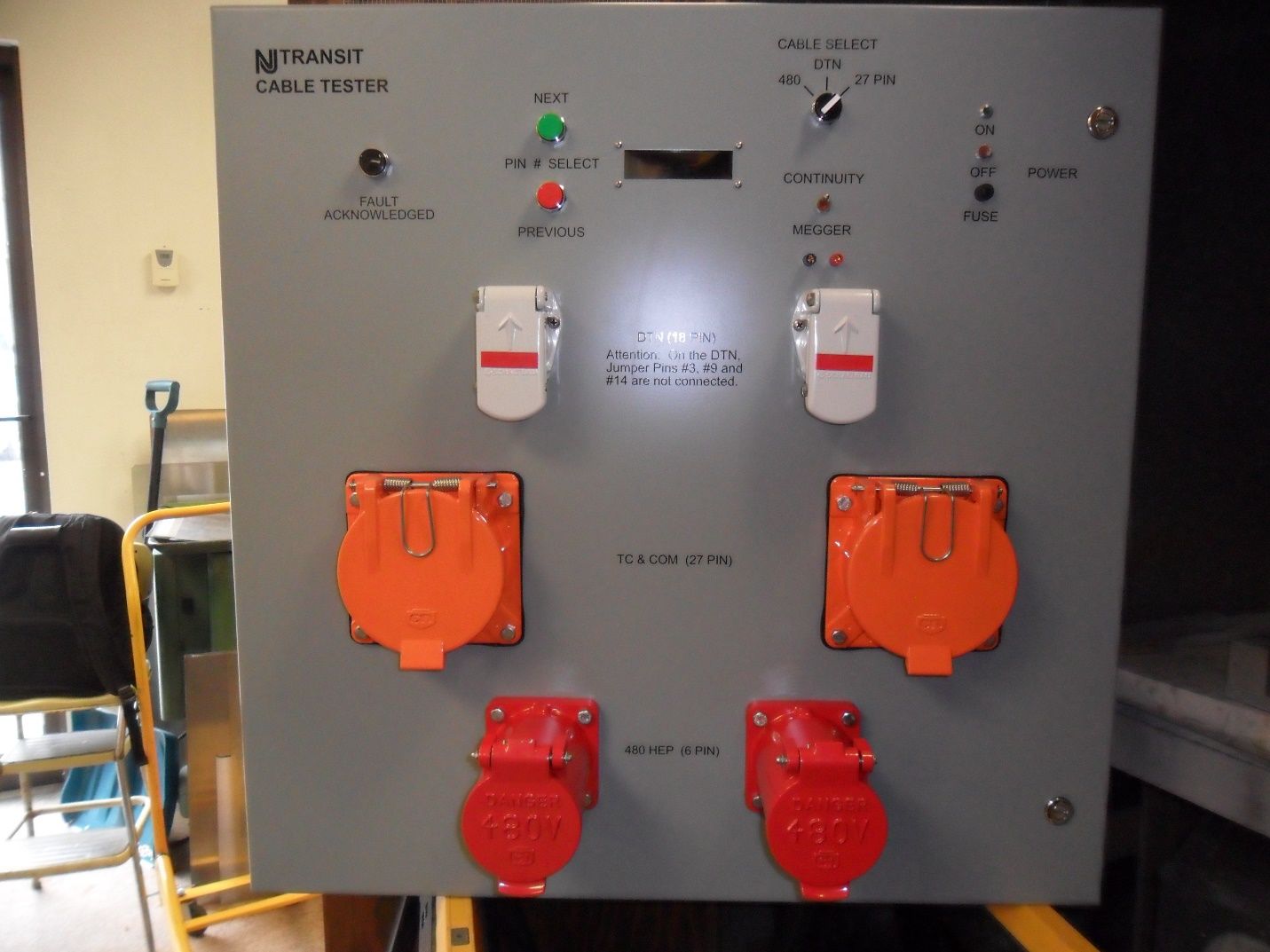 Rail Current Detector Units
In 2011, we discovered a need for a new troubleshooting device for the Signal Maintenance group at New Jersey Transit. The home built device that they were using to find loss of signal on the rail was bulky, complicated to use and limited in it's frequency selection. We developed for them the first integrated VeriTranz Rail Current Detector, our Multi Frequency unit which allowed troubleshooting of current loss on 4 frequencies. It was an all-in-one unit that was lightweight, sensitive and easy to use because it rolled along on the rail. Other agencies began asking about audio frequency capabilities and our Scanning Audio Frequency Rail Current Detector was developed. This device could scan the rail for up to 100 pre-programmed frequencies, display them on an LCD display and allow detection of current loss at only the selected frequency. We have these devices in use at over a dozen agencies all over the country.
Our latest device was designed specifically for the Signal Maintenance Division of New York City Subway/MTA. They required a more rugged design along with automatic sensing of their two power frequencies and with audible and visual notification of current loss on the rail. They have purchased seventy units to date.