Several transit agencies approached us in late 2017 regarding problems with the 4 Psi and 7 Psi brake pressure switches installed OEM on Gillig buses. These plastic and metal switches have a separate diaphragm and seal which can fail, allowing impurities from the air brake system to enter the switch body, ultimately causing contact failure. On the 4 Psi brake interlock pressure switch, if the switch fails to close, the system will not read the minimum brake pressure and the bus will not move. We now have two part numbers for our US made welded chamber stainless steel brake pressure switch, a VT260034 (4 Psi) and a VT260037 (7 Psi). We currently have units installed at six transit agency customers and the unit is being evaluated by several other agencies whose fleets have Gillig buses.
In January of 2019, a service bulletin was released by the OEM about a failed brake interlock pressure switch circuit on 2016 to 2018 buses. The OEM provided a repair kit for the circuit under warranty as well as two new brake interlock pressure switches from a different manufacturer. Within 6 months of retrofitting their fleet with these new switches, one of our customer agencies in Florida began reporting failures to us. Because they used a different connector than the original OEM switch, we developed a new part number, VT260034-GI to replace them. The Florida agency tested four of our units and then campaigned thirty buses with them. Since then several agencies have purchased units for evaluation and are looking at next steps.
VT-260034(GI) Brake Interlock Pressure Switch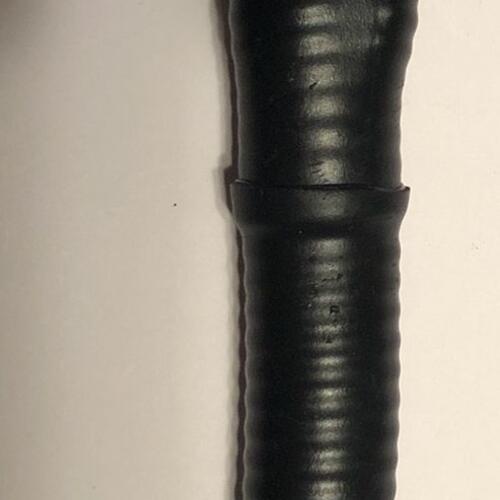 Many transit agencies around the country have experienced problems with OEM installed 4 Psi or 7 Psi brake pressure switches on their transit buses. These sensors fail due to a design that uses a separate diaphragm and seal. When the seal fails, impurities in the air brake system can enter the sensor body causing the contacts to fail. When the 4 Psi unit for the brake interlock circuit fails normally open, the bus interlock circuit will not close and the interlock will not release.
Our switch is a German made, stainless steel device which uses an NBR diaphragm to resist intrusion by impurities in the air brake system. These switches can be configured for different applications on the transit bus up to a 500 Psig maximum. We also offer a 7 Psi unit for the brake retarder circuit and special model VT260034-GI to replace the Index brake pressure switch on Gillig buses. Please contact us for pricing.
VT270100-GI Brake Interlock Solenoid Valve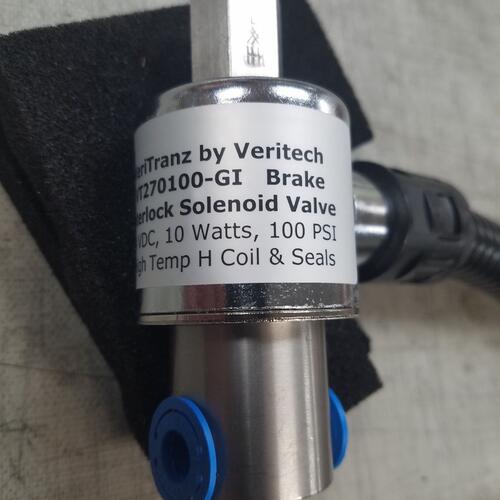 A transit agency customer that has many of our coolant level sensors and brake pressure switches installed, had contacted us about issues they were having with a brake interlock solenoid valve on their buses. The OEM solenoid was failing during times of high ambient temperature and causing the bus to be stranded along the route. It seems that the standard temperature coil on this solenoid would over heat, causing an increase in resistance. This higher resistance would drop the current output making the device unable to move the plunger and release the interlock.
Given the issues with the OEM installed solenoid, we researched a replacement unit made in the USA of stainless steel and featuring a high temperature coil to better handle the high ambient temperatures at our customer's location in Florida. Two prototypes were produced and wired up with a rugged pigtail and connector to mate with the OEM harness. These were installed 8 months ago and operating as designed. The agency ordered 6 more units for inventory to replace failing OEM units on an "as fail" basis. Contact us if you are having issues with brake interlock solenoid valves or other applications of solenoid valves on your transit buses.